Details

Published: Tuesday, 04 March 2014 17:43
Written by Andy Kaufman
Total Duration 40:07

Download episode 108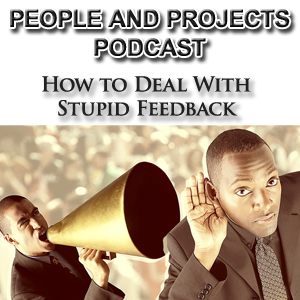 "Feedback is a Gift?"
Is that true? Would you agree that feedback is a gift?
It can be difficult to consider feedback a gift when we're busy thinking things such as
"How could they say that? They have no clue how difficult this is!"
Or, "Easy for them to say that! They don't have to deal with my stakeholders everyday!"
Or, "How dare they tell me that when they've got so many problems of their own!"
We all know intellectually that feedback is critical to our growth and development, but it can be so hard to swallow when it's delivered so poorly.
Thanks for the Feedback!
Our guest for this episode is Doug Stone. Doug and his co-author Sheila Heen teach negotiation and conflict negotiation at Harvard Law School and they've written a terrific new book entitled Thanks for the Feedback: The Science and Art of Receiving Feedback Well. They were also co-authors of a previous best-seller entitled Difficult Conversations: How to Discuss What Matters Most
Learn more about Doug and Sheila and their company by visiting http://triadconsultinggroup.com.
I Want to Hear From You!
Speaking of feedback, I'd love to hear from you! I'm inviting you to call our podcast listener feedback line and leave a message!
Why do you listen to this podcast? What have you found helpful? And how about this question, straight from the Thanks for the Feedback book: "What do you hear me doing, or failing to do, that is getting in my own way of producing a podcast that best helps you?"
There are two ways to leave me a message:
First, you can call our Podcast Listener Feedback Line at (847) 550-3747.
Or you can call me on Skype and leave a message. My Skype ID is andy.kaufman.i-lead.
Make sure to leave your name and where you're calling from. And if you leave your e-mail address, I'll send you a coupon code for 90% off a premium subscription to our podcast!
So give me a call and leave your feedback! I can't wait to hear it! Thanks!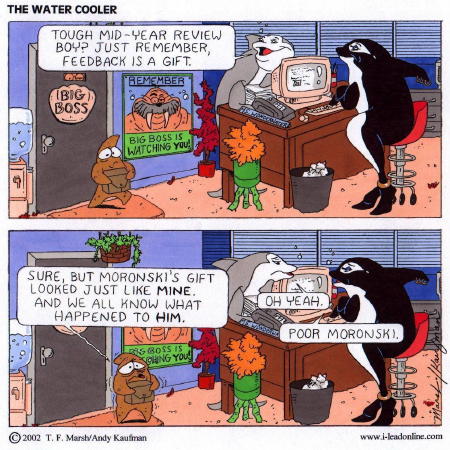 20 PDU's for a Great Price!
Listeners to the podcast can save on a license of our Advanced Project Management e-learning. Go to http://www.nanacast.com/advanced-project-management to learn more. Get 20 PDUs for only $199 by using a coupon code of PMP-199.
Thank you for joining me for this episode of The People and Projects Podcast! Have a great week!
NETHERLAND by Podington Bear is licensed under a Attribution-NonCommercial 3.0 International License.
OPERATIVES by Podington Bear is licensed under a Attribution-NonCommercial 3.0 International License.
WALLPAPER by Kevin MacLeod (Incompetech.com) is licensed under creative Commons by Attribution 3.0.