Details

Written by

Andy Kaufman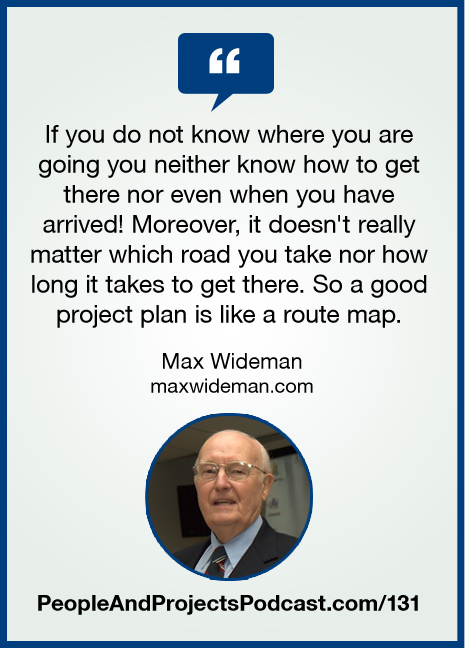 Total Duration 36:07

Download episode 131
A Lifetime of Commitment to Project Management
In this episode, we speak with Max Wideman, one of the original authors of the Project Management Body of Knowledge (in fact, he coined the term "PMBOK Guide"). Today Max continues to share his insights on project management on his information-packed website MaxWideman.com.
Invest in Your Leadership Skills
Our Leadership Fast Track Program starts up again in June. Join me and others from around the world in this program that combines assessments, learning sessions, and one-on-one coaching. I facilitate each of the learning sessions live, over the web, which means you can participate regardless of where you live. In our one-on-one coaching sessions, I'll work directly with you to help you take the next step in your ability to lead and deliver. Plus, the program earns you 20 PDU's if you're a PMP.
I'd hate for you to miss out on this year's program! Save your seat now by going to LeadershipFastTrackProgram.com.
Thank you for joining me for this episode of The People and Projects Podcast! Have a great week!
DESPAIR AND TRIUMPH by Kevin MacLeod (incompetech.com) Licensed under Creative Commons: By Attribution 3.0
BLANKS and NETHERLAND by Podington Bear Licensed under Creative Commons: By Attribution 3.0